Our HireTrak® Online Applicant Tracking System makes it easy.
Qualify candidates, receive feedback, track results and execute onboarding.
Intuitive Design with Simple Setup!
An Applicant Tracking System (ATS) may seem complex with its array of features. However, our ATS online software application called HireTrak® is easy to use. Even for the most novice human resource beginners!
The HireTrak® Online Applicant Tracking System allows businesses to manage their hiring and on-boarding functions all from a single platform database. Employers can track candidates and schedule multiple interviews while seamlessly communicating back and forth with candidates. HireTrak® is designed with simplicity in mind. It allows for a large number of components to be accessible and understandable in the easiest way possible. The HireTrak® on-boarding system allows employers to keep their hiring process professional, organized, and efficient!
Our SaaS applicant tracking system software allows you to automate administrative tasks and focus your recruiting efforts on the most qualified candidates.
User friendly
Work flow driven
Configurable to your hiring process
Optimized for the candidate experience
Work Opportunity Tax Credit (WOTC) analysis
Leverage the power of Social Media like Facebook
Social Media connectivity
Built-in search engine optimization (SEO) features
Unmatched accessibility
Network building tools
Career site branding

    HireTrak® is the efficient, scalable and configurable solution that offers full-featured       applicant tracking and social recruiting. Your time has arrived, now more than ever.

Ready to find out more?
FREE Applicant Tracking System Trial & Demo
 

HireTrak® Express

Works well for smaller companies that don't have a complex hiring process. $150 per month
Full Integration with HireSafe

®

Background Screening tools
Job Posting to Indeed.com
Unlimited Users
Customer Service and Support
Hiring Collaboration
Unlimited Requisitions
Custom Forms
Custom Branded Career Page
Available Form Templates
Hiring Process Automation



It's Simple,  Affordable and  Customizable.
For Human Resources professionals who need to simplify and streamline the recruiting and hiring process, HireTrak® is an easy, affordable and customizable on-demand application that boosts productivity by coordinating hiring efforts across an organization.
Please note: the HireTrak® Express Free Trial Account does not include the optional HireSafe® suite of background screening services.
HireTrak® Enterprise

Call for Specific Pricing: 888-792-4473


Full Integration with HireSafe® Background Screening tools
Sort Candidates into Easy to Rate Lists
Automatic Confirmation Emails
Source Tracking to See Who's Viewing Your Job Postings
Job Ad Creation
Resume Collection

Job Alerts for Candidates

Applicant Scoring and Screening through Filtering Questions
Online Employment Applications
Manage Job Seeker Database throughout the Hiring Process
Collaborate with Managers
Applicant Assessments - Behavioral, Cognitive, Industry Specific, Job Specific and more!
Multiple Enhanced Branding for Career Site with Job Listing Information
See Who's Viewing Your Job Postings with our Robust Reporting - Demographics, Charts and more!
Full Online Employment Application and Data Collection
Customizable Email Templates
Social Media Integration, including Facebook App
Post to Free, Paid and State Job Boards
Unlimited Job Screening Questions
Full Reporting Functionality: EEO; Affirmative Action Job Proof Posting
Automated Passive Job Seeker Alerts
Multiple Custom Job Templates
Auto Submission to Search Engines

Employee Referral Programs

Search Engine Optimization
Ready to find out more?
FREE Applicant Tracking System Trial & Demo
Multiple Human Resources Solutions
Through HireSafe you will have multiple options for an organized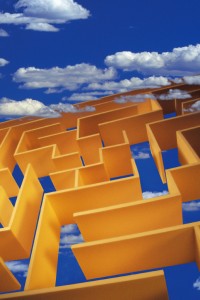 recruitment and on-boarding platform with no software to buy or install. Our goal is to provide our clients with the tools to hire the very best in the simplest and easiest way possible.
We have developed relationships with over fifty ATS providers, integrating a hiring platform containing a number of powerful HR software solutions into our background check process.
These on-boarding systems are a sophisticated and advanced software solution designed to greatly improve your hiring process. It allows you to streamline and automate your recruiting in a simple to use, time and cost-efficient system. Best of all, it's fully integrated with our criminal background screening program and all of our screening features.
Create job openings with essentially any condition using our flexible job opening form. The result is a net increase of company visibility and a healthy expansion of any job posting's reach.
Here are some of our integrated online Applicant Tracking System partners:
ADP - AMSI - Ascentis - BALANCEtrak - Bird Dog HR - PeopleStrategy - HireDesk - HR Services Inc - HRsmart - icims - Jobscience - My HR Desk - myStaffingPro - Paychex - PC Recruiter - Peoplefluent - Peoplesoft - SilkRoad - OpenHire - Success Factors - Taleo
Note: these brands and trade-names are the sole property of their respective proprietary owners. Any affiliation with HireSafe/HireTrak is for the unique application of exchanging candidate information.

"I admire your conviction about the services that HireSafe offers its clients. It is good to know you have our very best interest at heart."
Yvette Vazquez, American Bank
"We have found both the quality of HireSafe's work and their customer service to be superb."
Earl Saunders, The Saunders Group
"We have never had a report from them that was later shown to be less than complete and accurate... HireSafe has been extremely supportive of our needs." 
David J. Henley, Business Resource Group
"…ALWAYS helpful…prompt with follow-up and very pleasant. GREAT customer service!"
Rebecca Kniss, QuinStreet, Inc.
"HireSafe has provided our agency with valuable information which is vital to our hiring decisions. They are a perfect example of customer service...responsive and accurate in reporting. I highly recommend HireSafe to other companies."
Dianne Dudek, South County Housing
"I just wanted to thank you and your company for such a smooth process.  The ordering process was very straight forward.The final report was comprehensive and easy to read so I feel reassured that I did my due diligence in checking out the Nanny.
I will DEFINITELY use the service again should I need to find another Nanny."  
Teial Starks Dickens