For Screening Entry Level Employees and Middle Managers
The HireSafe Envision Suite® is designed for expanding businesses looking for quality employees. Our Background profiles streamline your hiring process by turning the employee screening process over to our professional staff.
The Basic National, Essential National and Management National profiles offer employee background and drug testing options based on the position you are hiring for. We provide accurate answers to the most important questions you have about potential employees. Our pay as you format means you'll only pay for candidates you background check.
Our online format makes screening simple and fast!
Once you sign up, we will verify your business within 24 hours and contact you with a secure login. You can then access the HireSafe dashboard from the secure link on our front page. There you can manage all of your employee background investigations and drug tests.
When you enter a potential hire's information they will receive an electronic applicant consent form and fill out their own background screening application. We'll take it from there and soon you will receive everything you need to know in an easy to read report.
If you decide this isn't the right candidate for your business, our electronic adverse action form keeps you compliant with FCRA and State laws as you notify the applicant they were not selected.
Our terms are very simple:
No minimum ordering requirements
No annual membership fees
No monthly access charges
One-time new client setup fee of $85 $49

Imposed surcharges or fees, if any, are extra*
Limited-Time Offer
New client setup fee is now only $49

Take a look at our packages below and sign up!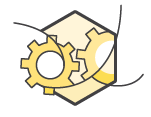 Average research time to complete this report:
2-3 business days
What's Included:
County Criminal Court Record Search* (2x court searches included)
Multi-State Criminal Database Record Search
National Sex Offender State Registry Search
Social Security Number Validation
Address History
Alias Names Listed
Electronic Applicant Consent Forms
Electronic Adverse Action Documents
Essential National Profile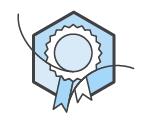 Average research time to complete this report:
2-3 business days
What's Included:
Social Security Number Validation from Dual Sources
Address History
Alias Names Listed
Multi-State Criminal Database Search w/Alias Names
County Criminal Court Record Search* (3x court searches included)
Federal Criminal District Record Search (3x district searches included)
Driving Records (MVR)*
National Sex Offender Registry Search w/Alias Names
Electronic Applicant Consent Forms
Electronic Adverse Action Documents
Electronic Compliance Documents
America's Most Wanted Fugitive List
DEA Diversion Control Program
Debarred Parties List
Denied and Excluded Persons List
European Union Terrorism Sanctions List
FBI Criminal Enterprise Report
FBI Cyber Crimes Report
FBI White Collar Crimes Report
FBI Most Wanted Report
FBI Domestic Terrorists Report
FDA Office of Regulatory Affairs - Debarment List
FDA Office of Regulatory Affairs - Warning Letters
Federal Deposit Insurance Corporation (FDIC) Enforcement Decisions and Orders
Federal Reserve Board Enforcement Actions
Financial Crimes Enforcement Network (FinCEN)
Financial Industry Regulatory Authority (FINRA)
Fugitive List: Health Resources and Services Administration
Health Education Assistance Loan - Defaulted Borrowers
Housing & Urban Development (HUD) - Sanctioned Providers
Immigration and Customs Enforcement (ICE) - Most Wanted
Office of Foreign Assets Control (OFAC) - Specially Designated Nationals List
Office of Inspector General (OIG) - Health and Human Services Exclusion List
Office of Inspector General (OIG) - Most Wanted Health Care Fugitives
Office of the Comptroller of Currency (OCC) - Enforcement Actions List
Office of the Superintendent of Financial Institutions (OSFI) - Canadian Sanctions List
Office of Thrift Supervision (OTS) - Enforcement Actions List
SEC-TRICARE Sanctions List
Terrorist Watch List /Domestic & International
US Dept of Commerce - Denied Persons, Unverified, and Entity List
US Dept of Labor - Forced and Child Labor List
US Dept of State - Foreign Terrorist Organizations List
US Dept of Treasury - Primary Money Laundering Concern List
US General Services Administration (GSA) - Excluded Parties List
Management National Profile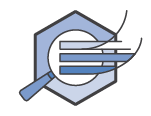 Average research time to complete this report:
4-5 business days
What's Included:
County Criminal Court Record Search* (3x searches included)
Federal Criminal Record Search (3x searches included)
Multi-State Criminal Database Search w/Alias Names
National Sex Offender Registry Search
Motor Vehicle Records (MVR)*
Bankruptcy, Liens & Judgments Report
Previous Employment Verification* (1x report included)
Academic Verification* (1x report included)
Social Security Number Validation
Address History
Alias Names Listed
Electronic Applicant Consent Forms
Electronic Adverse Action Documents
Electronic Compliance Documents
America's Most Wanted Fugitive List
DEA Diversion Control Program
Debarred Parties List
Denied and Excluded Persons List
European Union Terrorism Sanctions List
FBI Criminal Enterprise Report
FBI Cyber Crimes Report
FBI White Collar Crimes Report
FBI Most Wanted Report
FBI Domestic Terrorists Report
FDA Office of Regulatory Affairs - Debarment List
FDA Office of Regulatory Affairs - Warning Letters
Federal Deposit Insurance Corporation (FDIC) Enforcement Decisions and Orders
Federal Reserve Board Enforcement Actions
Fugitive List: Health Resources and Services Administration
Health Education Assistance Loan - Defaulted Borrowers
Housing & Urban Development (HUD) - Sanctioned Providers
Immigration and Customs Enforcement (ICE) - Most Wanted
National Credit Union Administration (NCUA) - Administrative Orders
Naval Criminal Investigative Service (NCIS) - Most Wanted Fugitives
Office of Foreign Assets Control (OFAC) - Specially Designated Nationals List
Office of Inspector General (OIG) - Health and Human Services Exclusion List
Office of Inspector General (OIG) - Most Wanted Health Care Fugitives
Office of Regulatory Affairs - Disqualified, Restricted and Assurances List for Clinical Investigators
Office of Research Integrity - Public Health Service - Administrative Actions List
Office of the Comptroller of Currency (OCC) - Enforcement Actions List
Office of Thrift Supervision (OTS) - Enforcement Actions List
Politically Exposed Persons List
SEC-TRICARE Sanctions List
Terrorist Watch List /Domestic & International
US Commodity Futures Trading Commission (CFTC) - Disciplinary Actions
US Dept of Commerce - Denied Persons, Unverified, and Entity List
US Dept of Labor - Forced and Child Labor List
US Dept of State - Foreign Terrorist Organizations List
US Dept of State - Nonproliferation Sanctions, US Dept of State - Terrorist Exclusion List
US Dept of Treasury - Primary Money Laundering Concern List
US General Services Administration (GSA) - Excluded Parties List