Employee Background Check Services from HireSafe
Employee Screening Options
Expert knowledge and compliant consumer reporting services
California has the strictest background screening laws, so you can be confident that our services are FCRA compliant, and compliant with your local regulations.
Our paperless QuickApp™ online ordering format utilizes the applicants' personal email account over a secure connection through our partner TazWorks.
Pre-Employment Background Screening Package Pricing
Employee Screening Packages

Good Coverage

Highest Value

Most Coverage!

Basic
National Profile
Essential
National Profile
Maxxum
National Profile
Base cost per screening


Not including initial start up fee, and imposed court or state fees, if any

$49

$89

$129

Paperless FCRA Compliance


Consent & Notification Documents
Individual Applicant Assessment
Pre & Final Adverse Action Letters

SSN Validation
County Criminal Search


felony and misdemeanor

2 county searches

4 county searches

6 county searches

National Sex Offender Search


With Alias Names

Multi-State Criminal Database


With Alias Names

Federal District Criminal Search


felony and misdemeanor

Additional Fee

4 district searches

6 district searches

Motor Vehicle Records
Additional Fee
Global Homeland Security Report


Office of Foreign Asset Control (OFAC)
Global Homeland Security Search
FBI Cyber & White-Collar Crimes
Foreign & Domestic Terrorist Watch List
FBI Crimes Against Children

Additional Fee
Basic Employment Verification (USA)
Additional Fee

1x included

Academic Verification (USA)
Additional Fee

1x included

New Client Activation Fees

$49 (one-time charge)
Follow these links to learn more!
Learn More
Learn More
Learn More
We also offer an entry-level package for $24
USA-based compliant background check provider for 25 years.
HireSafe has provided compliant employment background check services for over 25 years. We're a 2003 founding member of the PBSA, and all our screening services are FCRA compliant and completed within the USA.
With us, you'll never worry about your company's data being shipped overseas to third-world countries, unlike many other background check companies. We value and guard the applicants' personal information like it was our own.
Browse our packages or we can help find the best fit for your company
Protecting your company's and your potential employee's information
Our background check software partner TazWorks™ cloud based background screening is:
Secure - Company and potential hire information protected against unauthorized access with multi-factor authentication, sufficient firewalls and intrusion detection.
Available - System is available consistently with 99.95% uptime and continuous performance monitoring.
Confidential - Information about your company or your potential employee stays confidential through encryption, access controls and permissions, firewalls and information policies and procedures.
How to start screening employees fast!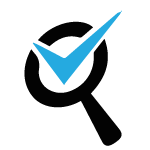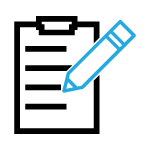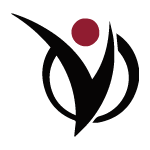 Within 24 hours we'll verify your company so you can start screening!