Background Check Best Practices for Hiring Managers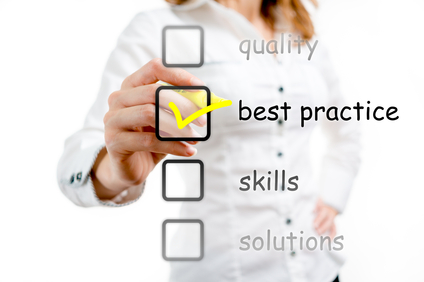 Hiring managers have a great amount of work to deal with when it comes to deciding which applicants to interview. However, equally important is how to conduct a background check once you have selected the right person to hire.
Many decisions have to be made and to say the least in the correct manner. So, here at HireSafe we've put together some best practices for hiring managers when conducting a background check.
Download our FREE Background Checks Guide here to help you establish a screening program for your business. 
1.) Always follow the FCRA and EEOC guidelines
Hiring managers should be knowledgeable with the Fair Credit Reporting Act (FCRA) and Equal Employment Opportunity Commission (EEOC) guidelines when conducting a background check. It is important for you to know them, since they outline how background checks can be used when making a hiring decision.
Employers must do their due diligence when meeting their hiring needs while protecting their applicants' rights and freedoms. This can be easily forgotten and result in a lawsuit, so keeping this as a best practice is important.
Read here for HireSafe's FCRA compliance
2.) Make sure you consider the relevancy between your applicant's criminal history and job
In many instances hiring managers turn away applicants with a criminal history without thinking of the circumstances and position. This can end up being a mistake and you might find yourself up against a lawsuit for discrimination.
Turning away every applicant with a criminal history is not a good hiring practice. Hiring managers should instead, determine if their applicant's ability to perform the job given directly relates to their criminal conviction.
Will a trespassing misdemeanor affect an applicant's ability to do the tasks for a customer service position? Most likely not, since they are not specifically relevant to each other.
However, what if your applicant for a customer service position had convictions for many violent criminal offenses on other people? This type of criminal history could be a risk to your customers and employees.
If you decide to decline and withdraw an offer of employment after conducting an employment background check be sure to follow the Adverse Action process.
Read here for HireSafe's Adverse Action guide
3.) Be cautious of Ban-the-Box laws
The Ban-the-Box mandated policy is a law that requires companies to remove job application questions that ask about criminal history. It is important that hiring managers keep track and find out if they are located in a city, county or state that enforces the Ban-the-Box law.
If you are operating in a Ban-the-Box area double check your company hiring policies and processes. Make sure they are compliant with the new law. Non-compliance can result in hefty fines.