5 Tips on How to NOT Conduct an Employment Background Check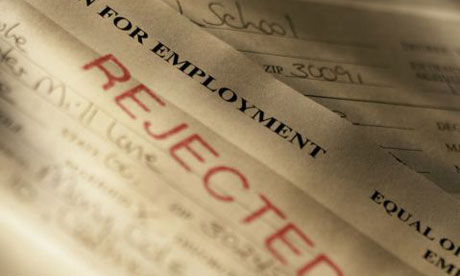 At HireSafe we strive to keep our clients fully compliant when conducting an employment background check. Our highly trained staff always consults them on what to do, but rarely do we say how to not conduct one.
So, here are 5 tips on how NOT to conduct an employment background check.
Don't include the check box on applications for "have you ever been convicted of a crime?"
The "Ban-the-Box" trend is sweeping cities, counties and states across the nation. This new employment law bans employers from asking applicants if they have been convicted of a crime when they first apply for a job position.
This allows you and your company to equally consider all applicants. Not only are you giving your applicants a fair chance, you're not setting yourself up for a lawsuit.
Even if you're not in a Ban-the-Box mandated area, it's a great idea to get a head start on this new hiring process.
Don't take shortcuts and break the law.
Don't take shortcuts or break the law when conducting a background check just so that you can get quick results. You're more susceptible for getting in trouble with the law and getting fined for violating the rights of your candidate. Also for not following proper procedures you run the risk of being sued.
The best practice is keep yourself informed with the new hiring laws and to simply follow the rules. There are so many temptations to break the law and cut corners just to get ahead easily. Don't do it.
Don't avoid communicating with your applicant if there's a background check hit.
It's important that you don't avoid communicating with your applicant if you find a hit on their background check report.
If something is found on your applicant's background check report, then it's important to communicate with them. You don't want this to impact your hiring decision in a negative way without first finding out the facts.
Communicating with your applicant about the hits can resolve misconceptions, mistakes and reporting errors. This allows you to make an educated hiring decision and not end up being sued.
Download our FREE Background Checks Guide here to help you establish a screening program for your business. 
Don't pinpoint only the negative hits.
Negative information shouldn't be the only thing you look for in your applicants' background check report. Try to use the background check report to measure the positive aspect of your applicant. This will help you decide between two candidates that are well-qualified.
Don't do a limited background check on your own.
Trying to do a background check online can be disastrous if done on your own. The so-called "free" information you find on the internet might be incorrect or out of date.
Your best practice should be to seek assistance from a reputable and professional background check company like www.HireSafe.com. A licensed background check firm will legally obtain the information you need to help you make an informed hiring decision.