How long does a background check take?
How long does it take to screen a potential employee?
It all depends on what the client has ordered for investigation, but employee background check reports were typically completed within 48-72 hours prior to the Covid pandemic. Many courts have not yet returned to that completion time.
If the background check includes Academic and Employment Verification, completion times vary depending on the companies and schools we must contact and their response time. Every effort is made to return a completed request quickly without compromising accuracy.
If we uncover a criminal record, then the entire file must be investigated, and this can take time. To remain compliant and to protect the applicant, the information on record must be confirmed with their identity and submitted for review. Generally, this means a court clerk needs to pull the paperwork and send it, and this can add 24 hours to a few days depending on the court.

How does a HireSafe background check work?

In isolated cases, a background check may take longer than 48-72 hours for the following reasons:
Contacting a former employer or educational institution has been difficult. This may be due to supplying incorrect or false information.
Extended delivery time for criminal record checks caused by courts being closed for a holiday or backlogged.
An employer requests a drug test and a Medical Review Officer (MRO) needs to contact the applicant regarding test sample results.
If an applicant's background history contains information outside of the United States, releases or other documentation may be needed to research another country. Language barriers, non-US government procedures, and backlogging may delay the background check delivery time.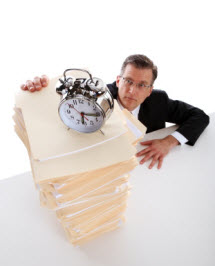 View our most popular background check packages or create your own