How much does a background check cost?
What should business owners expect to spend to background screen employees?
Background Checks may vary in cost depending on the types of searches included in the report.  Also, the number of county courthouses that need to be searched can be a factor. All county court record searches in the United States are conducted at the courthouse.  Most of our clients combine several searches. For example background searches like an Address History, County/Federal Criminal Search and a Motor Vehicle Report (MVR). By combining several searches into a single package, HireSafe can offer a discounted price. We also offer volume discounts to companies that order frequently.  These discounts are handled on a case-by-case basis.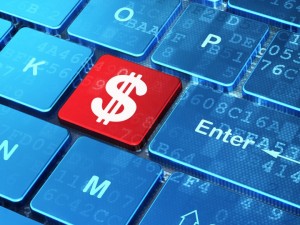 Employee screening pricing
Basic National Profile
$39
SSN Validation
Address History
Alias Names Listed
County Criminal Court (2x jurisdictions)
National Criminal Record Database Search
National Sex Offender Record Search
Digital Adverse Action
Essential National Profile
$79
SSN Validation from Dual Sources
Address History
Alias Names Listed
County Criminal Court (3x jurisdictions)
Federal District Criminal Court (3x jurisdictions)
Motor Vehicle Records (MVR)
National Criminal Record Database Search w/Alias Names
National Sex Offender Registry Record Search w/Alias Names
International & Domestic Terrorist Watch List Search
OFAC Report
Prohibited & Denied Persons
FBI White Collar Criminals
FBI Crimes Against Children
FBI Criminal Enterprise Search
ATF & America's Most Wanted
Digital Adverse Action
Management National Profile
$149
SSN Validation from Dual Sources
Address History
Alias Names Listed
County Criminal Court (3x jurisdictions)
Federal District Criminal Court (3x jurisdictions)
County Civil Court (3x jurisdictions)
Federal District Civil Court (3x jurisdictions)
TransUnion Credit Report™
Motor Vehicle Records (MVR)
National Criminal Record Database Search w/Alias Names
National Sex Offender Registry Record Search w/Alias Names
Personal Reference (2x reports)
International & Domestic Terrorist Watch List Search
OFAC Report
Prohibited & Denied Persons
FBI White Collar Criminals
FBI Crimes Against Children
FBI Criminal Enterprise Search
ATF & America's Most Wanted
Digital Adverse Action