Physical Ability Test Benefits
What is the benefit of a Physical Ability Test?
Greater likelihood that job performance and satisfaction will be maximized
Potential injuries and lost work time are reduced, enabling the employee to maintain maximum output
Enhanced productivity
Reduced medical & indemnity costs
Lower worker replacement costs
Results are reported within 24 hours
Healthier bottom line
Results promote informed decision making regarding return-to-work or modified duty, thereby reducing the risk of re-injury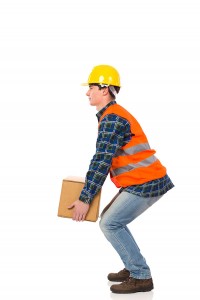 What procedures and policies does HireSafe follow?

HireSafe provides compliant Americans with Disabilities Act (ADA) and the Equal Employment Opportunity Commission (EEOC) procedures and reporting. Also, national testing protocols that ensure consistent testing at any of our clinics nationwide. Test results are reported to the employer within 48 hours, allowing employers to make job assignments or return recovered employees to work quickly.

View our most popular background check packages or create your own