Background Check Instructions
How to use the HireSafe Background Check Portal
You can find basic instructions for changing your password or ordering a background screening report below. If you have any questions, please check the HireSafe FAQ or email research@hiresafe.com! You can find our full contact information here.
To login to the portal, select "Client Login" on the top of this page as shown below, or go to the portal login page: https://hire-safe.instascreen.net/sso/login.taz.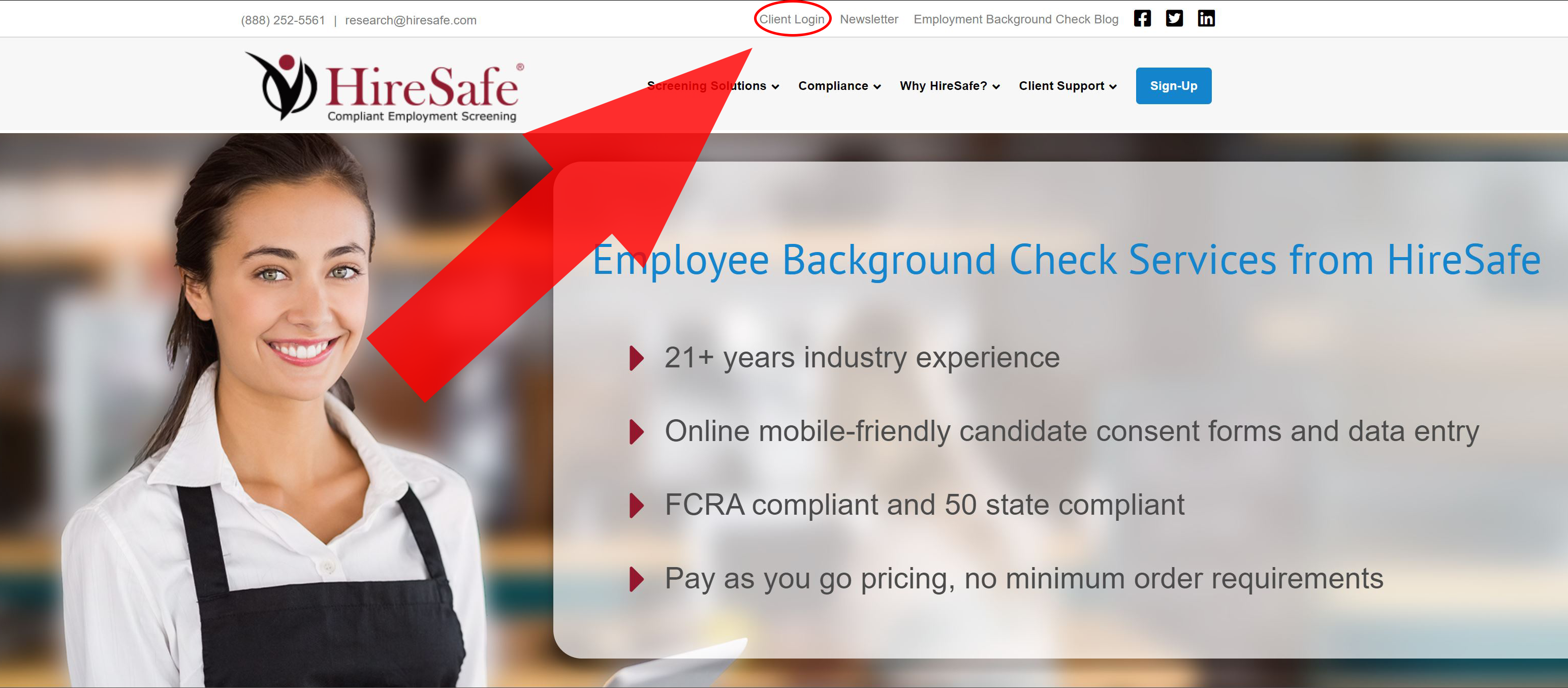 Background check portal topics
How to change your password on the HireSafe portal
How to order a background check on the HireSafe portal
Order background checks with the HireSafe QuickApp™
After you have signed up and HireSafe has verified your business, you will receive a login for our QuickApp™ online management system.
Access  the QuickApp™ online management system through the secure "client login" link on our front page.
Request one of our background check packages.

Express Profile
Basic National Profile.
Essential National Profile
Maxxum National Profile
Or one of our more extensive management packages.

Select optional add-ons for more in depth screenings.

Drug Testing
Academic and Employment History
Credit Reports
Driving records
Or one of our many other additional services.

Enter the contact information for your applicant - only their full name and email address.
We'll send your candidate an email invitation to begin the process.
All the required online compliance forms are delivered with verification to your applicant.
Your applicant will enter their personal information into our secure online system.
Once all the information is submitted successfully, we will begin the background check process.