Background Check Information Security

Background Check Security
Protecting your company's and your potential employee's information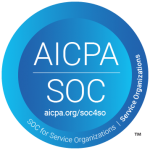 Our background check software partner TazWorks™ recently discussed their SOC 2, and PCI DSS security certifications that pair with their previous AICPA attestation certifications.
An attestation from AICPA affirmed that TazWorks' controls and processes adhere to the highest principles. This report certified that background screening reports retrieved through TazWorks background check software have outstanding:
Security — Company and potential hire information protected against unauthorized access with multi-factor authentication, sufficient firewalls and intrusion detection.
Availability — System is available consistently with 99.95% uptime and continuous performance monitoring.
Processing — System processing in transactions is complete, accurate, timely, and authorized
Confidentiality — Information about your company or your potential employee stays confidential through encryption, access controls and permissions, firewalls and information policies and procedures.
Privacy — Personal information is collected, used, retained, disclosed, and destroyed appropriately.
Online Employment Background Check Data Security
Maintaining security is one of the most important goals of a company, and that is why HireSafe chooses industry-leading measures from Amazon Web Services to secure our online employment background check services. We also use a background check platform called Instascreen™, supported by Amazon Web Service (AWS), to ensure your background check data security. This service not only protects your background check information from external attacks but also prevents unauthorized access. AWS protects your data from worms and trojans while stopping other malicious data from gathering your information. Put your security concerns to rest knowing that, 24/7, our network is fully monitored by the experts at AWS.

The AWS cloud infrastructure has been built to be one of the most flexible and secure cloud computing environments available today. It provides a reliable and scalable platform. This platform enables us to deploy your applications quickly and securely.
Designed secure from the ground up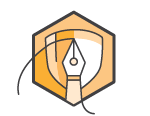 Housed in data centers designed to satisfy the requirements of our most security-sensitive customers lies the AWS cloud infrastructure. The AWS infrastructure has been designed to provide the highest availability while putting strong safeguards in place regarding customer privacy and segregation. When deploying systems in the AWS Cloud, it helps by sharing the security responsibilities with our clients. AWS manages the underlying infrastructure while our clients can secure anything that they deploy within AWS.
Constantly monitored by security experts
Protected by extensive network and security monitoring systems, the Amazon Web Service infrastructure is continuously scanned and tested. The AWS production network is isolated from the Amazon corporate network and requires a separate set of credentials for access. These credentials to access the Amazon Web Service network consist of SSH public-key authentication through a bastion host using an MFA token. AWS security managers monitor and review the AWS daily to maintain high levels of security.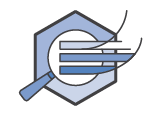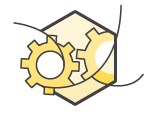 AWS purpose-builds most of our security tools to tailor them for AWS's unique environment and scale requirements. These security tools are built to provide maximum protection for your data and applications. This means AWS security experts spend less time on routine tasks and can focus more on proactive measures that can increase the security of your AWS Cloud environment.
AWS builds its data centers in multiple geographic regions and across several Availability Zones within each region to offer maximum resiliency against system outages. AWS designs their data centers with significant excess bandwidth connections so that if a significant disruption occurs, there is sufficient capacity to allow traffic to be load-balanced to the remaining sites, therefore minimizing the impact on you.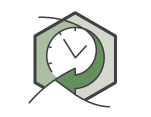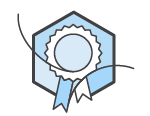 Each certification indicates that an auditor has verified specific security controls are in place and are operating as intended. You can view the relevant compliance reports by contacting your AWS account representative. For more information about the security regulations and standards with which AWS complies, see the AWS Compliance webpage. To help you meet specific government, industry, and company security standards and regulations, AWS provides certification reports that describe how the AWS Cloud infrastructure meets the requirements of an extensive list of global security standards, including: ISO 27001, SOC, the PCI Data Security Standard, FedRAMP, the Australian Signals Directorate (ASD) Information Security Manual, and the Singapore Multi-Tier Cloud Security Standard (MTCS SS 584). Please see the AWS Compliance webpage for more information on the security regulations and standards with which AWS complies.