Background Check Services, DOT Drug Testing, Employee Questions and General Inquiries

For questions regarding background screening, drug testing, or any clarification concerning our services, please email research@hiresafe.com. Our knowledgeable client support staff has over 24 years of experience and will get back to you with an answer promptly.
In your email, please include relevant company information so we can better answer your inquiry. If you are unsure which information may be required, please fill out a background check consultation form by clicking the link below and include your question in the provided field at the bottom of the form! Thank you!

Not sure what service is right for you? Fill out this form and get a recommendation from our background check experts!

HireSafe Office Location & Contact Information

Physical Address:
14670 Cantova Way
Suite 242
Rancho Murieta, CA 95683
Our regular daily business hours are
8:30 AM to 5:30 PM, PST.
Contact Information:
Tel: (888) 252-5561
Fax: (916) 405-0101
General E-Mail: research@hiresafe.com
Al Firato
President & CEO
aafirato@hiresafe.com
Rebecca Bogovic
Vice President Operations
rbogovic@hiresafe.com
Carrin Bustillos
Bookkeeper
cbustillos@hiresafe.com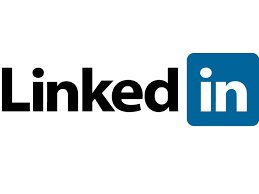 David Pfau
Marketing Coordinator
djpfau@hiresafe.com
Margot Janiak
Team Lead & Administrative Assistant
mjaniak@hiresafe.com
Donna Geyer
Administrative Assistant
dgeyer@hiresafe.com
Irene Brizuela
Research Assistant
ibrizuela@hiresafe.com
HireSafe Contact Form

Please fill out all fields that apply so we can better assist you!