Employment Background Check Policies & Procedures for HireSafe


Privacy Policy


Red Flag Policy


Surcharges & Imposed Fees


Terms & Conditions of Use


Verification Procedures


Non-English Speaking Applicants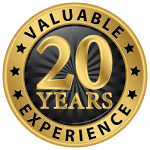 A trusted business partner for 20 years.

Trusted for more than 20 years to provide experienced service, HireSafe knows the criminal background check industry. Our policies and procedures ensure our pre employment checks are fully compliant and that we keep you safe from costly lawsuits and regulations.

View our most popular background check packages or create your own