State Background Check Compliance

State regulations are entirely separate and in addition to the federal regulations enforced under the FCRA, various state regulations and include some EEOC guidelines. Many different states, counties, and jurisdictions can have their own set of laws and regulations governing what is acceptable for application forms, background screening, and interview questions.
Luckily HireSafe is headquartered in California, one of the strictest states for background screening and employment law. We are compliant EVERY day.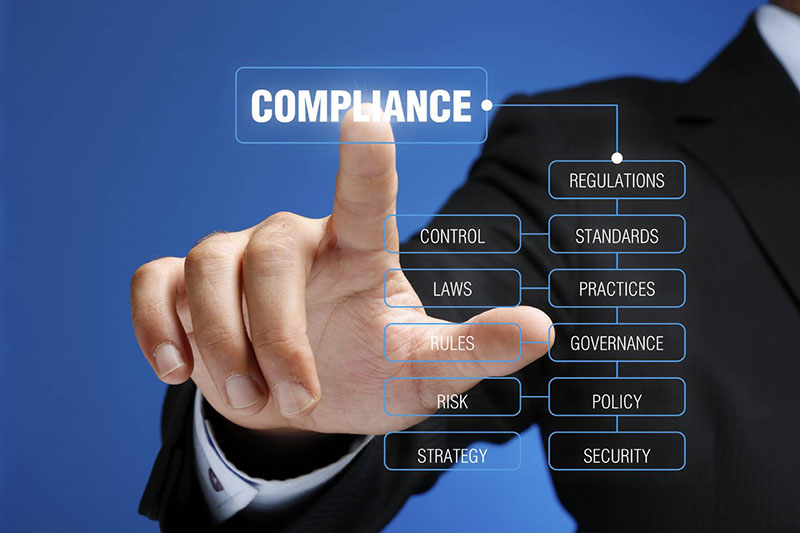 View our FCRA Compliance page


View New California Regulations!


Compliance Resources

Many of the regulations that start at the state level end up being federal regulations as well, so HireSafe abides by the strictest possible state regulations to keep your company compliant now and well into the future.
HireSafe provides all of the applicant federal, state and local notifications and disclosures electronically through our online QuickApp™ format. There's no need to supply paper forms!

View our Compliance Checklist!

State Specific Background Check Limitations

In addition to the limitations found in the FCRA, several states place restrictions on what information background screening companies may report. Information commonly prohibited includes
Arrest records
Older convictions (number of years varies state to state)
Dismissed cases, and discharged cases.
There are several states with reporting limitations or special requirements related to background reports and their content beyond those of the FCRA. Specific requirements vary and include:
Reporting and/or use limitations for CRAs and/or employers
The inclusion of a check box on the disclosure/authorization for the applicant to request a copy of their background report
The prohibition of reporting arrests which did not lead to conviction

Learn how the HireSafe QuickApp™ keeps you FCRA compliant

States that have reporting limitations beyond FCRA regulations*

California
Connecticut
Colorado
District of Columbia
Georgia
Hawaii
Illinois
Kansas
Kentucky
Maryland
Massachusetts
Michigan
Minnesota
Montana
Nevada
New Hampshire
New Mexico
New York
Oklahoma
Oregon
Pennsylvania
Rhode Island
Utah
Virginia
Washington
Wisconsin
*Note: State laws and regulations change often, and HireSafe continually keeps background check reporting up to the latest state standards even beyond this list.

Not sure what service is right for you? Fill out this form and get a recommendation from our background check experts!

HireSafe offers compliance resources to keep you informed

The HireSafe Background Check Blog includes valuable insights on the latest employment screening trends, court cases, and news.
Our Compliance Checklist provides a quick and straightforward reference for maintaining complaint procedures.
We have pages of information on the background check process and how HireSafe keeps your company compliant.
Each Client at HireSafe has a dedicated account manager who can answer compliance questions for your specific company.
Have any compliance questions? call us anytime:
888-792-HIRE (4473) | research@hiresafe.com

View our most popular background check packages or create your own