Executive Background Check Challenges Hiring Managers Face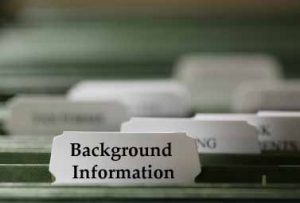 One challenge that employers face today is that a growing work force is retiring each day. Some of these retirees have executive level positions. While a massive age group moves out of these high level positions, a new work force is competing for these new open job positions.
So who will fill your higher level positions once they are open? Do you have a background check program developed for executives? What is the best background check to conduct with an executive?
With this in mind, having a carefully planned background check program for your business is critical. If not done correctly, you can end up hiring an executive with a history of making poor decisions and negligence. What turned out to be one of your greatest talents has now turned out to be a financially burdening bad hire.
HireSafe knows the challenges that companies face when hiring an executive. The hiring process for an executive is difficult without the best background check resources. Below is a list of things for you to look out for and how to solve them.
Hiring Process
Keep in mind, your executive applicant's time is sensitive. They most likely realize a background check must be done, but might be turned off with all the steps they must undergo.
To avoid this dilemma, make sure you work with a background check company that is professional and courteous towards your executive candidates. The best background check company should treat your executive candidate with the utmost care.
Addresses
Higher level job positions sometimes require a candidate to relocate. So, their address history might be widespread.
Work with a background check service provider that is able to go back ten years with your executive candidate's address history. Make sure it is an extended search that reaches a wide footprint for anywhere they lived, were employed and the schools attended.
Finances
Executives have access to company finances and make decisions that influence its financial health.
Look into your executive candidate's personal or previous employer finances can be a good measurement into how they would help your company.
Conflict of Interests
Executives have a huge network. With this mind, they might be part of organizations that are a conflict of interest with your company.
The solution would be to work with the best background check company that can provide you with a very detailed report that contains all of their affiliations. Not all employment background screening companies are equal and will not provide you with this. So, it is important to select a company that is professional and experienced.
Media Relations
Executives at times are the spokespeople of a company. They can be under the microscope of the media looking for any topic that will make news.
The best hiring practice would be to partner with a screening company that provides background checks that look into your candidate's past public relations encounters. They should look into how your executive candidate dealt with interviews, social media and other forms of media.
Hiring managers face some of these challenges when filling an executive level position. So it is important for you to select a company that conducts thorough background checks. If you need assistance with an executive background check contact HireSafe. We have been helping many businesses with their executive level background screenings since 1997.