NERC-CIP Pipeline and Hazardous Materials Safety Administration
Comply with NERC-CIP to protect the critical USA infrastructure
The NERC CIP (North American Electric Reliability Corporation critical infrastructure protection) plan is designed to secure the assets required for operating North America's bulk electric system (BES).
The HireSafe NERC-CIP package was built specifically to handle these requirements and provide the proper level of due diligence.
Organizations mandated to comply with CIP requirements must regularly provide NERC Regional auditors with auditing and compliance documentation and evidence that plans and procedures are being followed. Failure to do so may result in multi-million dollar fines.
Active participation in the DOT-Random Substance Abuse Testing program is required, with quarterly random testing Consortium Membership.
State Criminal Repository Search (1x included where available)
SSN Validated
Alias Names Listed
County Criminal Search (4x ea included)
Federal Criminal Search (4x ea included)
Motor Vehicle Records (MVR)
SSN ID Verification (CBSV)
National Sex Offender Search
Global Homeland Security Search
Prohibited Parties Search
Denied Persons Search
International & Domestic Terrorist Watch List Reports
OFAC Report
Employment Verification (1x included)
Baseline DOT-Urinalysis Drug Test
Baseline DOT-Blood Alcohol Test (BAT)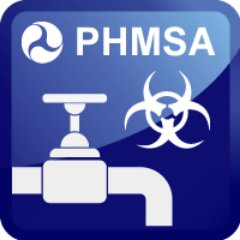 DOT-PHMSA Mandated Drug & Alcohol Random Consortium Testing Program
HireSafe offers simple and compliant DOT drug screening for your NERC-CIP compliant business. We have years of DOT-PHMSA drug testing experience and partner with Abbott Laboratories to offer DOT Compliant drug tests. With our new "paperless" CCF format, eliminate the need to distribute forms to your drivers.
Program Highlights:
DOT Random Urinalysis Drug Test
DOT Random Alcohol Test
Supervisor Awareness Training
DOT Physical Examination
Annual Random Consortium Membership: $150 per year (less than 50 drivers)
Pay only for actual drug/alcohol tests performed
Paperless QuickApp™ compliant online ordering format utilizing the applicants' personal email account