Our Applicant Tracking System Will Streamline Your Hiring Process
Utilize HireTrak Applicant Tracking Software from HireSafe to collect applications, quickly exclude inexperienced candidates, background check, and onboard the best candidates available in the most cost-effective way.
Applicant Tracking Software saves you from getting stuck with employees who negatively impact company morale, reduce productivity, and are difficult to terminate. With HireTrack ATS, you can avoid the consequences of a bad hire by finding truly qualified candidates quickly and moving them through the hiring process with ease.
Simplify recruiting and acquire top talent with HireTrak online Applicant Tracking Software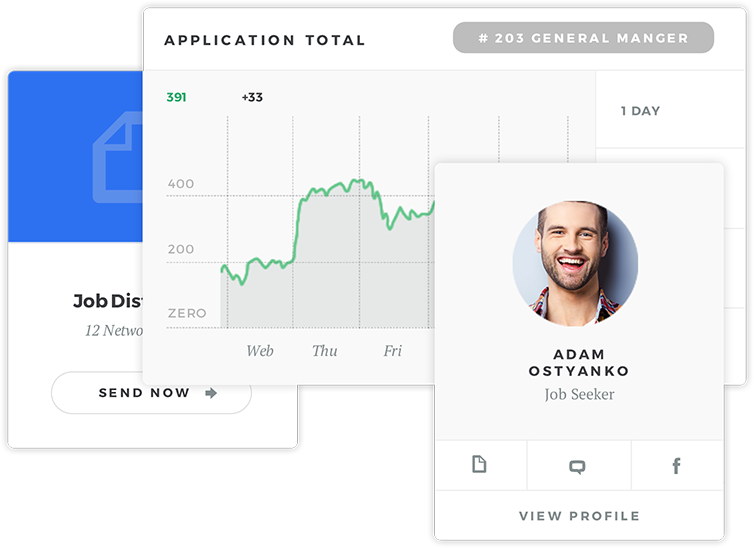 Job distribution with a click
With just one click, you can share new job openings inside and outside your organization to hundreds of job boards, social networks, or only to your team. You can even share a unique opportunity using your mobile device!
We know interacting with candidates isn't limited to when you're at the office, so our Applicant Tracking System isn't limited to your office either. HireTrak's mobile platform allows you to keep your recruiting workflow moving while you're on the go!
With this platform, you can make updates to the Applicant Tracking System when a thought comes to mind or take notes on an off-site interview directly after!
Engaged Social Applicants
HireTrak's mobile Applicant Tracking Software features make it simpler and faster for candidates to reach you and for you to reach them.
With integration for social networks, HireTrack's Applicant Tracking System reaches the candidates where they are at most. Our ATS comes with full mobile capabilities, so both potential candidates and your human resources department can access the recruitment process at the time and place convenient for them!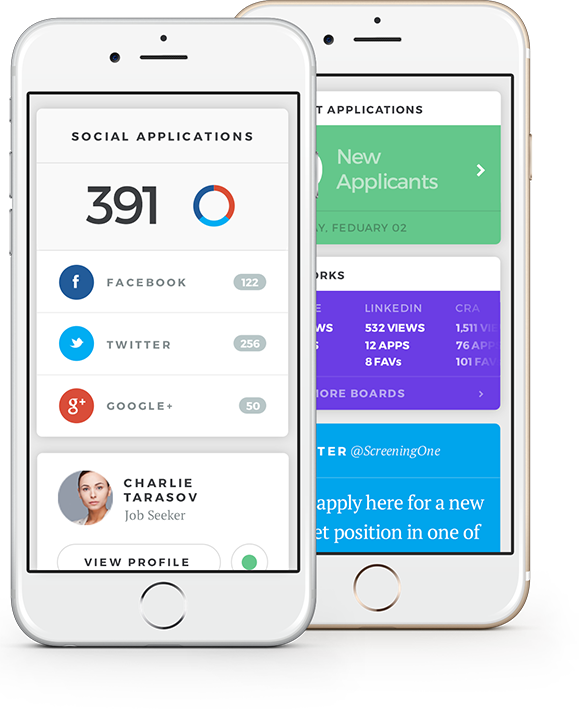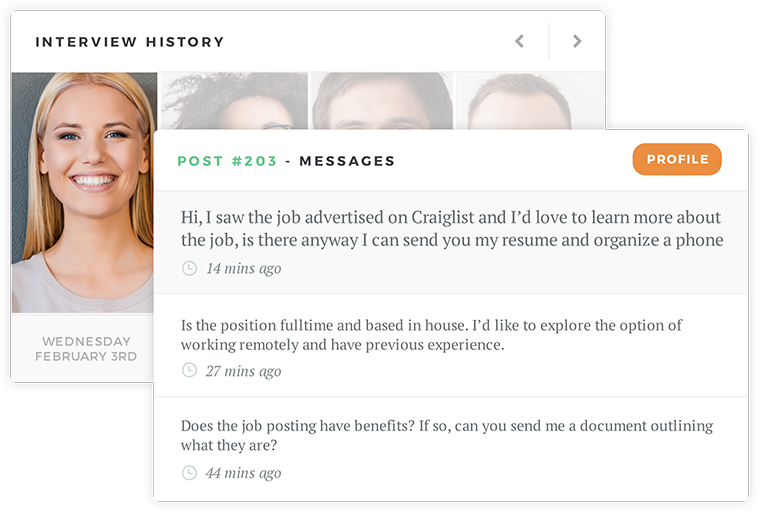 Streamlining the hiring process is our number one goal, and by removing manual input and excessive paperwork, we have reached that goal with an automated, intuitive, and paper-free Applicant Tracking System.
With HireTrack ATS, you can source and manage candidates all in one place. Use the easy to navigate system to post job openings, screen resumes, set up interviews, and contact candidates. Everything from recruiting to hiring and onboarding all in one place!
Automate the entire recruitment process with HireTrak Applicant Tracking Software. Communication with candidates, interview workflow, and human resources paperwork all available with a few clicks. Electronic document management replaces the need for hundreds of different resumes, all with different file formats and manual entry requirements for every single candidate.
Put the past behind you with the future of onboarding in HireTrack ATS, providing electronic solutions to improve the hiring process.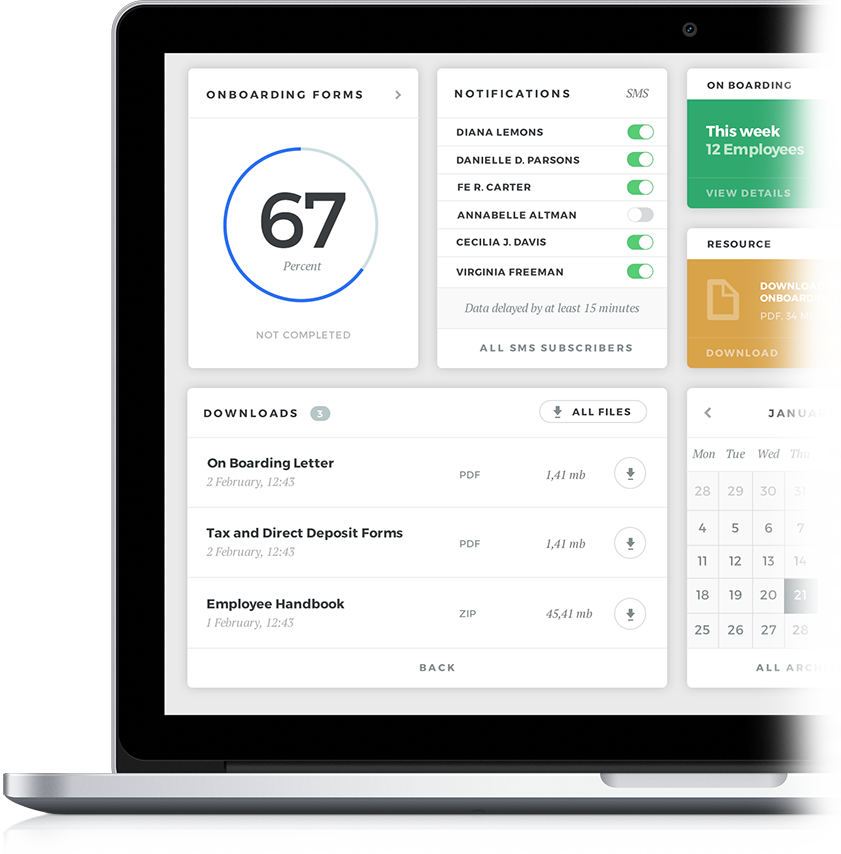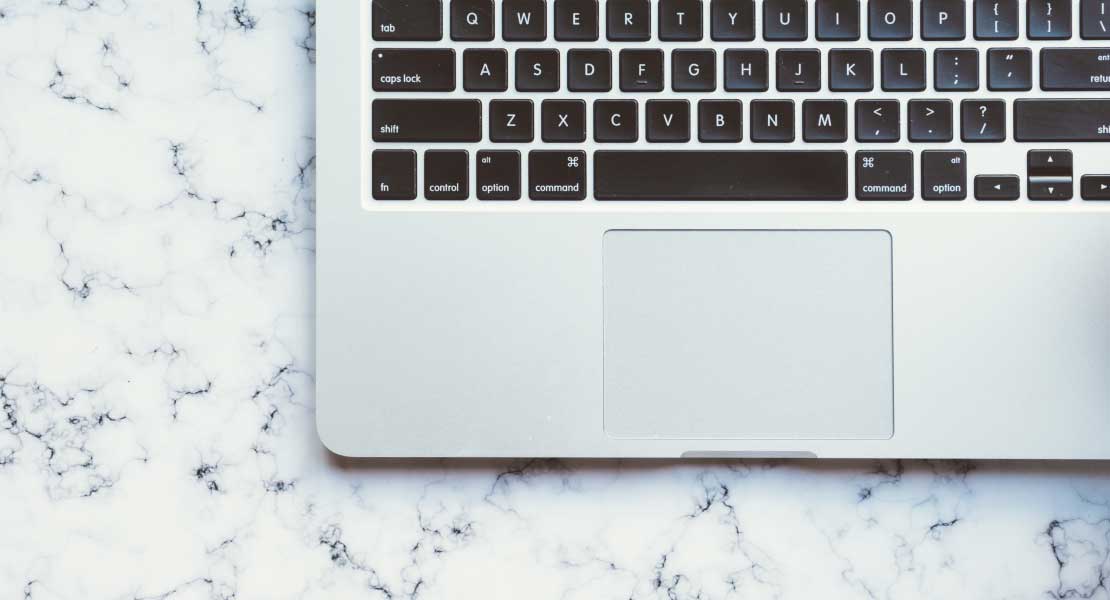 Tailored to Your Company
Your company has already developed a recruiting process and workflow that works best for you. Our Applicant Tracking System allows you to automate that workflow and tailor the recruiting process to what you know works best. Quickly move applicants through each stage of the hiring process for cost-effective hiring.
Branded Career Page
Branded Profile Page
Custom Applicant Status
Customized Time Limits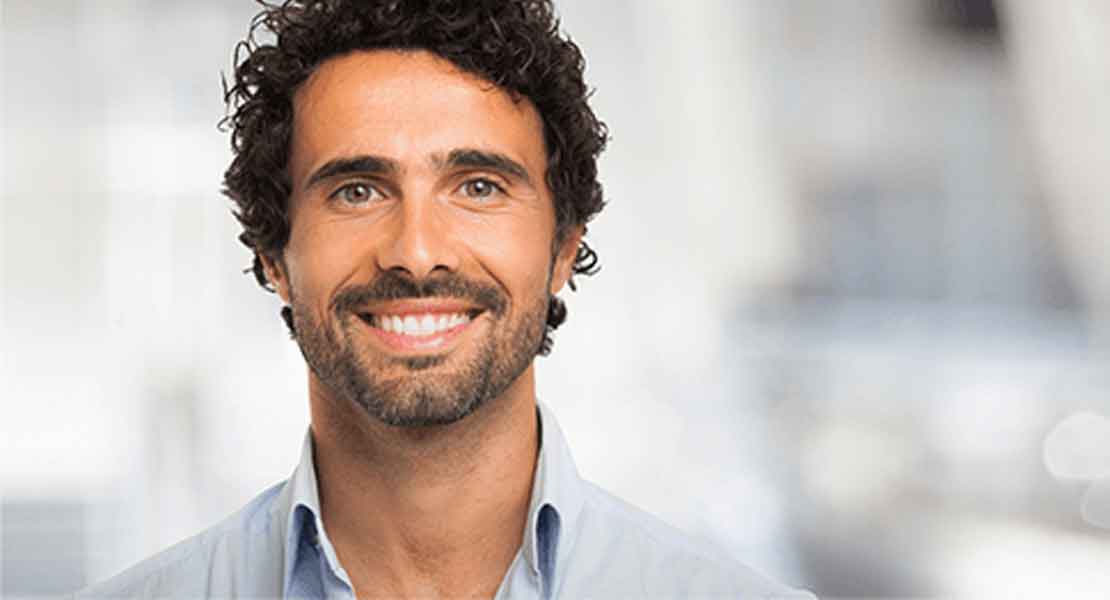 Video Interviews
Qualifying candidates over the phone takes more than 30 minutes on average while qualifying an applicant with an Applicant Tracking System video takes a few minutes.
Get to know your potential client fast and avoid spending time scheduling, taking time out of your busy schedule to phone, and question a candidate. With an ATS video interview, you can quickly connect to the applicant and have some of your most pressing questions answered immediately.