Criminal Records Check

A criminal record check is the cornerstone of any employment background screening report. Our criminal background checks search FBI criminal records, federal criminal records, local criminal records, criminal arrest records, and other criminal record databases. With searches at the county, state, and federal levels, you can be sure our search for applicant's criminal history is exhaustive.
Criminals can be very good at hiding their tracks by using aliases, changing addresses, or faking documents. Our services match your candidate's information against a criminal record database that can find whether they are are a criminal offender. Despite the possibility that the information given is fake, a criminal records search is still the best way to ensure you're hiring safely.
There are many examples of businesses failing to do the due diligence of a criminal record search with dangerous results. Our services are pay as you go, so you only pay for the record requests you use, find out more by viewing all of our services below, or if you're not sure what you're looking for, request a consultation free of charge.

Not sure what service is right for you? Fill out this form and get a recommendation from our background check experts!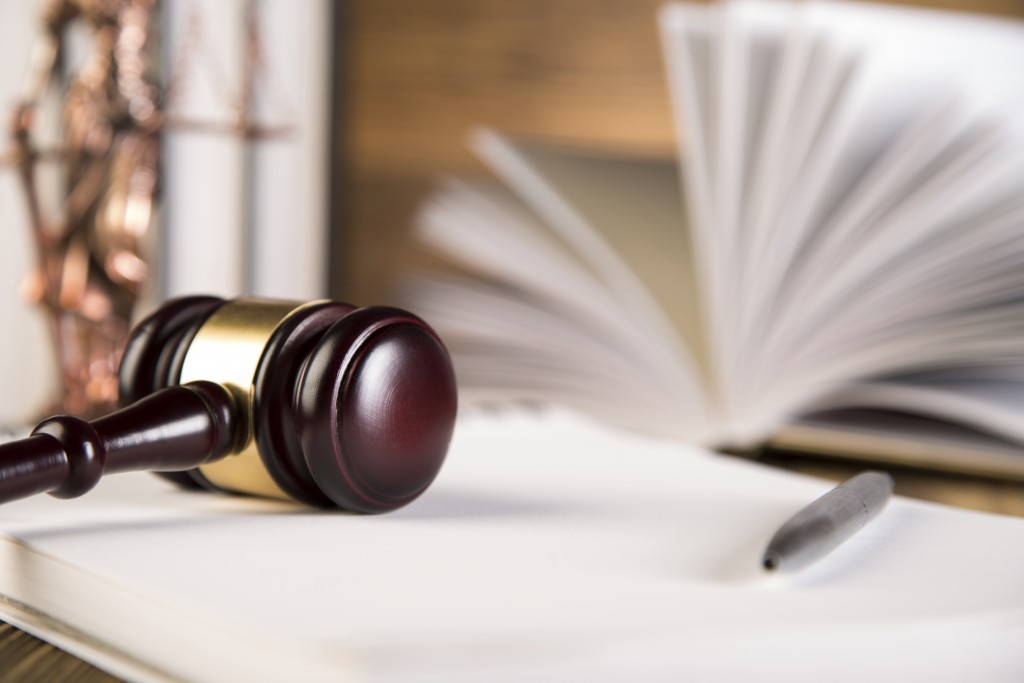 Federal Criminal Records

Federal criminal record searches reveal criminal complaints brought by the US government against defendants for violation of federal criminal law. Federal crimes will not appear in a state or county criminal report. These crimes may include tax evasion, embezzlement, counterfeiting, mail/wire fraud, weapons, and drug trafficking, bank robbery, and many other "white collar" crimes. A person can also be tried in federal court if they cross state lines during the commission of a crime. This record search lists criminal filing in any of the nation's federal district courts and includes offense date, nature of the offense, sentencing date, disposition, and current status. (Included in the federal district system are Puerto Rico, Virgin Islands, Guam, and the Northern Mariana Islands)
Note: These search results are often a name match only, which can make accurate verification difficult, more costly, and slower to complete.
County Criminal Court

County Criminal Reports provide information concerning felony and misdemeanor convictions and active, pending cases. This search consists of a search at the district or circuit court records in any county in the United States. Basing a criminal record search on this format is the most reliable and accurate way to determine if an applicant or employee has a criminal history since all felony and misdemeanor records are held at the county level in either the superior or municipal courts nationwide.
Our established network of professional court researchers has access to all 3,600 county courts in the USA, Puerto Rico, and Guam. These criminal reports can help protect an employer from negligent hiring and help reduce the threat of workplace violence, theft, disruption, and other problems. Reported information usually includes offense date, nature of the offense, sentencing date, disposition, and current status. County Criminal Reports are available for all counties and territories in the United States.

View our most popular background check packages or create your own

National Criminal Database Search

The multi-state National Instant Criminal Search pulls information from the largest proprietary criminal database available with over 600 million records covering all 50 states and US territories. This database contains information on felony and misdemeanor convictions, state corrections records, and currently registered sex offenders. This is a database search and is not to be considered a 100% complete criminal background check on an individual. Due to FCRA regulations and accreditation, HireSafe will first validate any records found in the database search with a matching name and DOB on an applicant by ordering a county court record search before the information is released. Additional search fees will apply to the verification record search(es) performed.
While the National Criminal Database Search does cover a majority of counties and organizations that report criminal activity, it does not cover everything. To see if counties in your area are covered, click HERE.
Statewide Criminal Repository Search

Statewide Criminal Report searches give information concerning felony and misdemeanor convictions and pending cases that originated at the county level, which are then reported into a state repository. Reported information usually includes offense date, nature of the offense, sentencing date, disposition, and current status.
While every state possesses a state repository, due to differing state legislation, some repositories are incomplete or offer limited access. HireSafe maintains strict guidelines concerning accuracy, timeliness, and thoroughness of the statewide repositories. Due to these standards, not every state will be offered to ensure the highest level of the provided information.
Common Uses:

Used in all industries for all position titles.
To detect crimes committed in specific areas where the applicant has lived or worked.
Only the county court criminal record search assures complete compliance with the FCRA.

View our most popular background check packages or create your own