Pre-Hire 360 by SkillSurvey
Pre-Hire 360 is the solution that every company is looking for – to find and hire the kind of people who will drive their organization's growth. However, the talent pool of skilled candidates is getting smaller every day. Combining these two challenges makes finding the best talent more important than ever. So, why is it still mostly a guessing game?
For one thing, recruiters don't have the time to reference-check every candidate by phone. Also, hiring managers within organizations don't always have the human resource skills to conduct thorough or compliant interviews.
That's all changed.
A data driven hiring process
The Pre-Hire 360 system allows recruiters to get candid reference feedback from as many as five references in less than two working days.
More importantly, with more than 350 scientifically validated job-specific surveys for 23 different job families, this unique platform helps companies analyze a candidate's past job performance to predict their future job performance. This means more exceptional long-term performance and a reduction in turnover.
Solutions for companies both large and small
When you don't have the massive resources of an enterprise, there's a lot more hinging on every single hiring decision you make. For a smaller company, candidates need a unique mix of entrepreneurial competencies and spirit to help your business grow. Without the ability to see if a candidate has these necessary behaviors, you're practically flying blind.



Not sure what service is right for you? Fill out this form and get a recommendation from our background check experts!


View our most popular background check packages or create your own

Measuring values and behaviors
The Pre-Hire 360 system makes sure organizations have precisely the information they need to understand a candidate's past job performance.
This system relies on the ratings of others instead of self-evaluations from the candidates themselves. When our clients analyze the data and review the ratings, our system has proven to be predictive of future job performance and success. In the end, the system can give organizations like yours the best possible view into whether or not a candidate has the behaviors to succeed, thereby:
Improving the efficiency of your recruiting process
Reducing the risk of hiring the wrong person (i.e. Infographic)
Helping you find people with the exact mix of competence and behaviors your organization needs
Evaluation page of Personal Value Commitment from a report: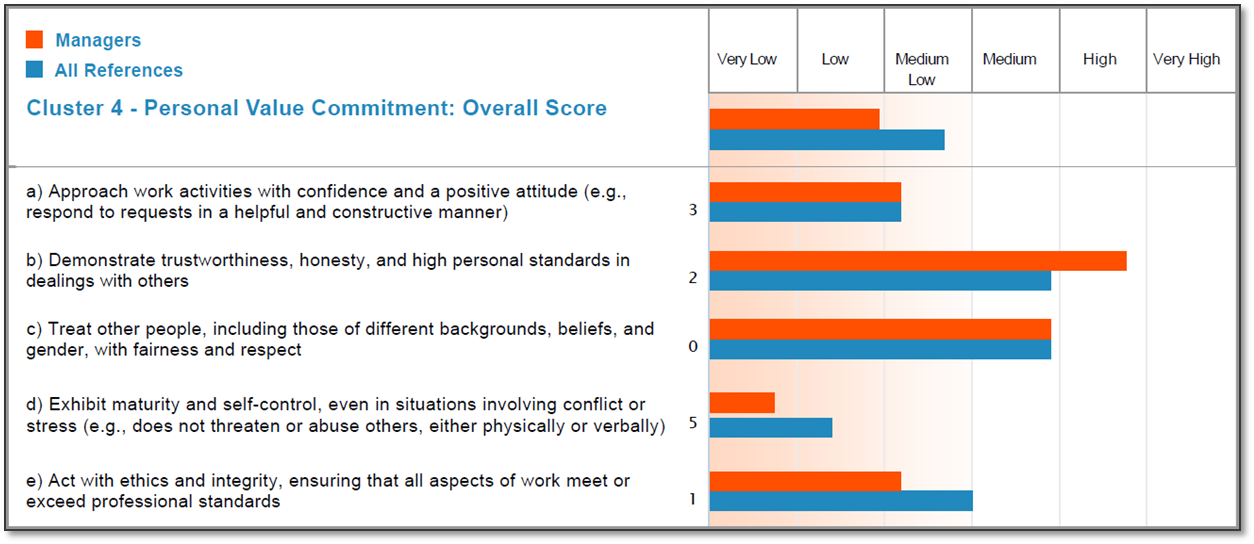 Evaluation page on applicant Professionalism from a report: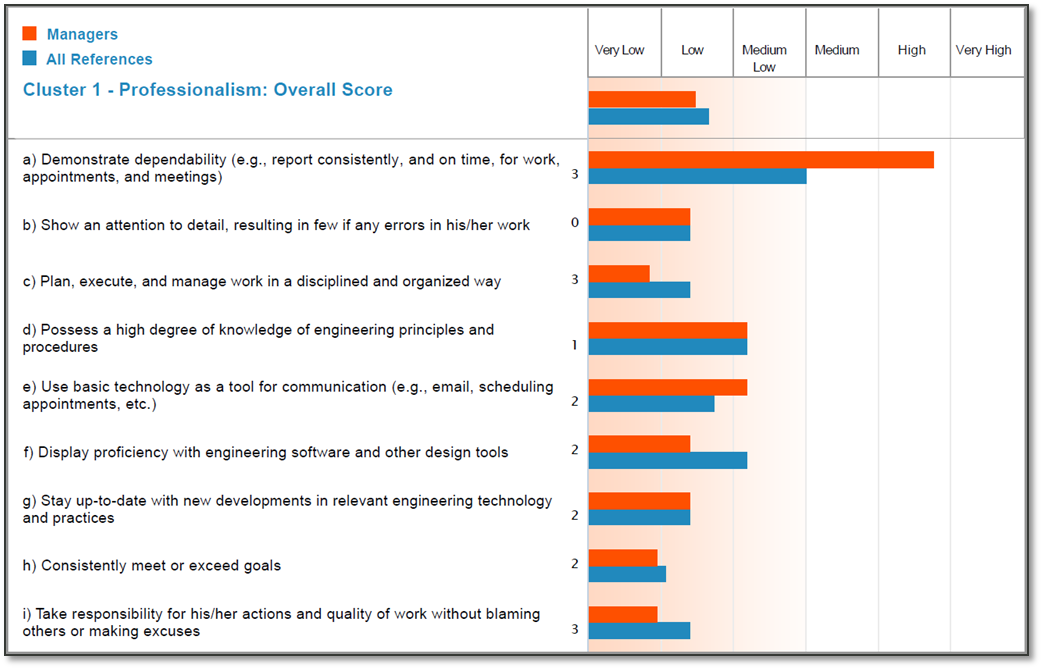 View our most popular background check packages or create your own