Basic National Profile Background Check Report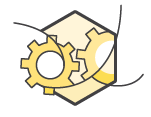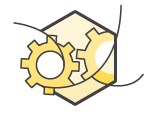 Average research time to complete this report:
2-3 business days
Overview:
This package is our most basic screening profile. This report includes:
Multi-state criminal database search
Two county criminal court searches
Complete address history
SSN validation with alias names listed
National sex offender search
You may also add additional searches but for the best value most of our customers use the Essential National Profile. This package includes a huge increase in background profile power for only $40 more.
Compliance:
HireSafe provides both the applicant consent forms and the Adverse Action procedure documents electronically so you are fully compliant.
What's Included:
County Criminal Court Record Search* (2x court searches included)
Multi-State Criminal Database Record Search
National Sex Offender State Registry Search
Social Security Number Validation
Address History
Alias Names Listed
Electronic Applicant Consent Forms
Electronic Adverse Action Documents
View the National Criminal Database reporting jurisdictions by state.
Have questions about our services?
Drop us a line today for a free consultation!