Essential National Profile Background Check Report
Essential National Profile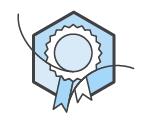 Average research time to complete this report:
2-3 business days
Overview:
This is our most popular package because it has the best value for hiring basic entry level employees. It includes everything you need for entry level and some management positions. This report includes:
Multi-state National Criminal Database Record Search
All developed Alias Names from the SSN Trace Report
SSN Trace Report
National Sex Offender Registry Search
Three County Criminal Court searches
Three Federal District Criminal Court searches
Motor Vehicle Record (MVR) report.
Global Homeland Security Search
Denied & Prohibited Parties Search
OFAC Report
FBI searches
To ensure you hire only the best and verify your candidates academic and employment it's best to upgrade to our Management National Profile.
Compliance:
We'll keep you compliant with the FCRA by supplying all of the applicant consent forms as well as the Adverse Action procedure documents electronically.
What's Included:
Multi-State Criminal Database Search w/Alias Names
County Criminal Court Record Search* (3x court searches)
Federal Criminal District Record Search (3x district searches)
Dual-Source SSN Validation
Driving Records (MVR)*
National Sex Offender Registry Search w/Alias Names
Terrorist Watch List
OFAC Report
Prohibited/Denied Persons List
Social Security Number Validation
Address History
Alias Names Listed
FBI Crimes Against Children
FBI Violent Offenders
America's Most Wanted
Electronic Applicant Consent Forms
Electronic Adverse Action Documents
View the Multi-State Criminal Database reporting jurisdictions by state.