DOT Drug Testing Consortium
Compliant DOT Random Drug Testing Consortium Program

The requirements for the DOT Substance Abuse Testing differ from non-DOT in the following:
- 49 CFR Part 40 (DOT drug and alcohol testing regulations)
These regulations define the reporting requirements and responsibilities of the MRO and C/TPA, as well as the duties of the Employer DER (Designated Employer Representative).
- DATIA, NAADATP and SAMHSA accreditation
As outlined by the accreditation standards, the HireSafe DOT provider/partner has requirements and responsibilities that go beyond Part 40 into administration and operational procedures.
HireSafe will coordinate with the Medical Review Officer (MRO) as the Third Party Administrator (TPA) per federal regulations. The administrative details are:
1. HireSafe will report results directly to the Designated Employee Representative (DER)
2. Acting as the TPA, HireSafe will be able to work directly with the clients' DER (including random selection communication)
3. A signed Subscriber Agreement outlines our services and your responsibilities
4. Single-source invoicing from HireSafe
5. Membership in the DOT Random Consortium is based upon the number of drivers per rolling year.
Office of Drug and Alcohol Policy & Compliance
Some additional information:
The DER is a person at the employer, generally a supervisor, that can remove employees from safety-sensitive positions should they test positive, etc. HireSafe only coordinates DOT testing for the following DOT testing modes: FAA, FMCSA, FTA, and PHMSA. HireSafe will also coordinate DOT testing programs for "owner-operators," which would be a person who owns his or her own tractor and works as an independent shipping contractor. Employers that must comply with DOT regulations are covered by the Federal Motor Carriers Safety Administration (FMCSA), and eligibility is dependent on whether the employee is driving a CMV (Covered Motor Vehicle).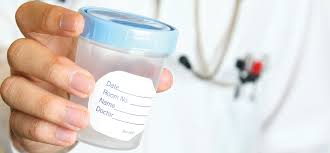 Random testing is a requirement of all DOT Model Agencies. The rates differ by Agency requirements and are found on the DOT Website. When setting up the program, a list of eligible employees and their SSN's are provided to HireSafe. Lists are emailed in password-protected Excel™ format to the DER and alternate contact(s). Each participant in the consortium pool takes an initial 5-Panel DOT Urinalysis Drug Test to establish their baseline eligibility. Random announcements are then made quarterly directly to the designated DER.
The Random Testing Rate for Federal Motor Carrier Safety Administration (FMCSA) compliance is:
Drug Testing at 50%
Alcohol Testing at 10%
After hours and remote location handling (24/7) for Post-Incident, Post-Accident, and Reasonable Suspicion are available. This format needs an advance protocol setup.
NOTE: DOT Random Consortium Membership requires a minimum of six (6) active drivers.
eScreen Random Management Program FAQs