Electronic Form I-9 Employment Eligibility Verification

Please Note: The electronic Form I-9 program offered by HireSafe is optimized for a minimum of 25 new hires per month. Any less than that would most likely not be cost-effective. In that case the US Department of Homeland Security program could be a better alternative option.
All U.S. employers are legally required to verify the identity and employment eligibility of all their new hires. Yet more and more companies are faced with fraud, inadequate verification, and record-keeping procedures, which can result in compliance violations ranging from prison sentences, forfeiture of assets, and civil fines.
HireSafe has partnered with Form I-9 Compliance to bring you online employment eligibility verification to save time, and eliminate costly federal fines and compliance issues.
Electronic Form I-9 real-time entry validation
Single sign on and integration with the HireSafe portal
Error-proof online document completion
SSN Duplication Alert
Remote hire capability (May incur annual fee)
Electronic Signatures (E-Signature Act Compliant)
Eliminates your companies compliance risk
Immigration Tracking & Compliance
Cloud based document storage
Integration with Department of Homeland Security's E-Verify
USA based compliant background check provider for over 22 years.

HireSafe has provided compliant employment background check services for over 22 years. We're a founding member of the PBSA, and all our screening services are FCRA compliant and completed within the USA.
With us, you'll never worry about your company's data being shipped overseas to third-world countries, unlike many other background check companies. We value and guard the applicants' personal information like it was our own.

Not sure what service is right for you? Fill out this form and get a recommendation from our background check experts!

The Dangers of Non-Compliance with Form I-9 Regulations

US Immigration and Customs Enforcement or ICE audit companies to ensure they have compliant and correctly filled out I-9 forms on file. Should an employer fail to complete these forms accurately, or fail to correctly record information on the form they may be subject to substantial fines and penalties according to the statutes below:
The USCIS website details the many penalties your company can incur should they fail to comply. Maximum fines just for incorrectly filling forms out are $2,156 per document.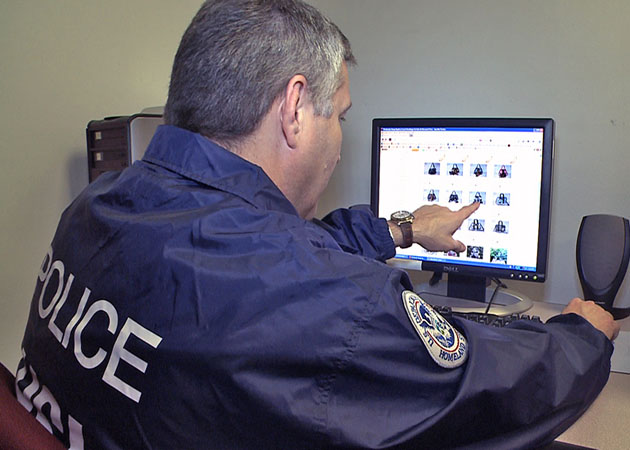 Fines Associated with Form I-9 Violations

Civil Violations
First Offense
Second Offense
Third or Subsequent Offense
Min
Max
Min
Max
Min
Max
Failing to comply with Form I-9 employment verification requirements
$216 per form
$2,156 per form
$216 per form
$2,156 per form
$216 per form
$2,156 per form
Failing to notify DHS of a Final Nonconfirmation (FNC)
$751 per violation
$1,502per violation
$751 per violation
$1,502 per violation
$751 per violation
$1,502 per violation
Interested in adding electronic form I-9 to your HireSafe services?

HireSafe offers the best in background screening solutions. If you're interested in I-9 employment verification, there are two options.
Fill out the HireSafe consultation below and we'll look at how our additional services can work for you.
Take a look at our most popular background check packages below. When you're ready to go sign up using our simple subscriber agreement and check the box indicating you're interested in form I-9 electronic verification.

Not sure what service is right for you? Fill out this form and get a recommendation from our background check experts!


View our most popular background check packages or create your own