Launched From a Family Legacy of Service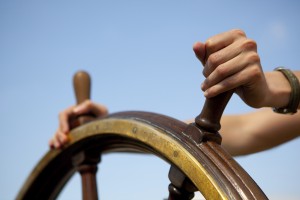 Here at HireSafe, our goal is to help large and small organizations hire better people more efficiently at a lower cost. Our company is different from the others; we put a face to a business dominated by impersonal companies with high-pressure sales call centers and customer service centers in other countries. When you call us, you talk to experienced professionals in our California office.
Our entirely electronic background checks give you the facts to make an informed hiring decision. Our employee background check services reduce cases of workplace theft, embezzlement, violence, and sexual harassment.
"There are risks and costs to a program of action, but they are far less than the long-range risks and costs of comfortable inaction." 
– John F. Kennedy, 35th President of the United States
Once upon a time...
The hiring process has changed with the times, as local familiarity has morphed into national and global arenas. Traditional forms of hiring are still acceptable for the local middle school student to mow your lawn or babysit the kids. The sphere of legal liability for employers requires that they develop and utilize tools to mitigate their exposure to this risk. Not to forget that federal laws regulate what can and can not be performed.
HireSafe was created in 1997 as a response to the growing need for fast, accurate, and legal pre-employment screening services. While this concept is not new, the melding of these three key components into a viable business model was. Before 1997, pre-employment background checks were generally performed by local Private Investigators visiting nearby courts or obtaining questionably gathered police information. Applicant identities were not verifiable; the scope of these searches was minimal and respecting the applicants' rights... well, that didn't happen.
Enter the Internet, and the entire picture changes. Massive amounts of information in the hands of just a few investigators led to abuses in that the more data provided turns into more significant billing. More is not always better.
The Captain and Navigator of this Ship
Alfred Firato, the founder and president of Data Research Network,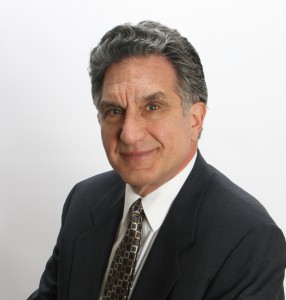 later to become known as HireSafe, drew upon his 18 years of experience in corporate sales with Minolta Camera Corporation as a Senior Account Executive in the Photographic Division.
At that time, his travels included Washington, Idaho, Colorado, Nevada, Nebraska, Wyoming, and of course, Northern California.
It was his vision that the time was right for correctly packaged background checks that were reasonably priced and only included that which was necessary for the position being filled. At about the same time, the federal laws regarding employment background checks were codified under the Fair Credit Reporting Act to protect the rights of applicants further while still providing employers with the information needed to make an informed hiring decision. The world doesn't wait when an idea is ready to bloom.
HireSafe was at the emergence of the background screening industry, attaining a level of sophistication worthy of a professional business model. Now all employers, both large and small, could benefit from the economy of scale provided by HireSafe to deliver quality pre-employment background checks. What began in 1997 with one package and one client (who is still with us) has grown to have performed over 10 million searches for more than 2,750 clients.
Along the way many new services were added into our toolbox:
Drug Testing
Integrity Assessment Profiles
Business Screening Services
Credential Verification's
Integrated Applicant Tracking Systems
Motor Vehicle Records
Physical Examinations
Paperless Adverse Action Compliance
International Screening
Electronic Form I-9 Document Management with E-Verify
Our most recent development is the HireTrak Applicant Tracking System, which is fully integrated with all of the HireSafe background screening reports.
In 2003, Mr. Firato was a founding member of the Professional Background Screeners Association (PBSA).
Mr. Firato also is a retired CA Private Investigator.
The pedigree that HireSafe provides its' clients comes from 24+ years of experience from professionals dedicated to doing a little bit more for our clients to make their day better.
Employment Background Screening reports produced by HireSafe are built upon the foundation of long-term partnerships with our clients. We genuinely believe in and practice honesty and integrity in all that we touch.
We pledge that our employment background screening and drug testing reports are built from timely and accurate information obtained only in a legal manner, consistent and faithful with the Fair Credit Reporting Act.

View our most popular background check packages or create your own